Awards & Credentials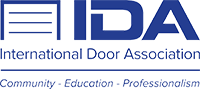 International Door Association (IDA)
The International Door Association's primary mission is to provide programs and services to door and access systems dealers for the express purpose of enhancing their value and professionalism.
---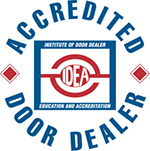 IDEA Accredited
As a dealership accredited by the Institute of Door Dealer Education and Accreditation, we have attained the highest level of professionalism awarded within the door industry. To be accredited, a dealer must pass rigorous written examinations in six subject areas covering all aspects of the garage door and operator business. In addition, our status as an accredited door dealer requires that we pursue continuing education and knowledge of the latest information and policies in the industry.
---

Better Business Bureau, Accredited Business
An accredited business must build trust by establishing and maintaining a positive track record in the marketplace, honestly represent products and services, be transparent, honor promises, be responsive, and embody integrity.
---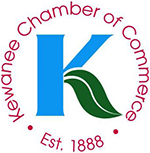 Kewanee Chamber of Commerce
The Kewanee Chamber of Commerce was formed in 1888 as an action association designed to meet both the business and community needs of the area. It is a voluntary organization consisting of small and large businesses, professionals and interested individuals who join together to advance the interest of the community.
---
Western Illinois Builders Association (WIBA)
Western Illinois Builders Association is an association of individuals and firms who have joined forces, voluntarily, to promote all phases of the building and remodeling industry.
---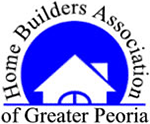 Home Builders Association of Greater Peoria (HBAGP)
The Home Builders Association of Greater Peoria is a not-for-profit trade association representing home building and remodeling professionals in Peoria, Woodford, Tazewell, Knox and Fulton Counties in Illinois.
---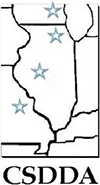 Central States Door Dealer Association
The Central States Door Dealer Association's mission is to provide an avenue for its members to exchange ideas, obtain educational offerings, and to monitor legislative/regulatory actions.
---
Fully Licensed & Insured
Sullivan Door Company and Raynor Door of Peoria are fully licensed and insured, and we proudly stand behind each and every door we sell.